ODM is back in the house! That's right, lovely residents of San Bernardino—Larry H. Miller Nissan San Bernardino is happy to report that ODM, the beloved radio DJ from 99.1 KGGI, is continuing his partnership with our dealership. We have been blessed to gain support from him and the station for the last few years and are extremely excited to continue with this amazing partnership.
Fans have been listening to this DJ on the popular radio station 99.1 KGGI for years, as well as following his constantly growing YouTube channel. Recently, he made a visit to Larry H. Miller Nissan San Bernardino to pick up a brand-new 2018 Altima. He chronicles his test drive and experience on his YouTube channel—The RVG Fam—for all to see.
As you can see from the video, the 2018 Altima is loaded with incredible features, like automatic emergency braking, which will keep you safe from an unexpected collision. The 2018 Altima is a great choice for a family-forward car. ODM recently launched The RVG Fam YouTube channel to focus more on his family life, and we think there is no better car than the Altima to become the new ODM mobile!
As he mentioned in the video, this will be no ordinary Altima. The plan is to wrap it with both 99.1 KGGI's logo as well as Larry H. Miller San Bernardino's logo. We can't wait to see the finished product and show it off.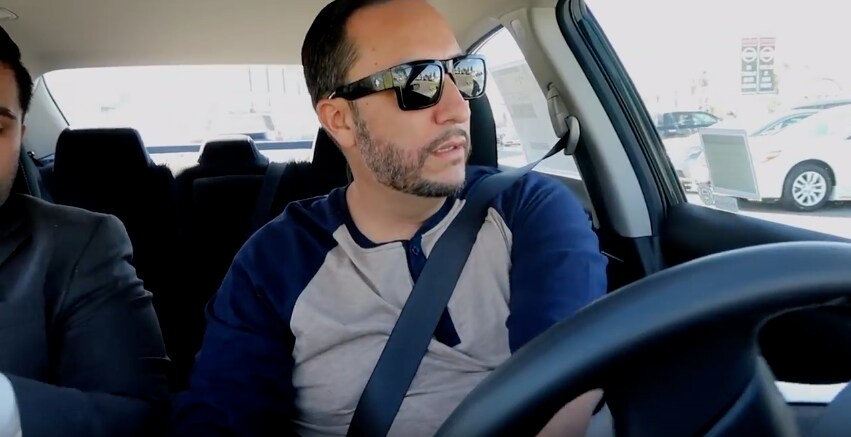 ?

For more information on ODM and his radio show, visit his DJ page on KGGI's website or check out more of his family-oriented YouTube videos on his channel, The RVG Fam. If you're looking to get into a brand-new Altima—or any other Nissan for that matter—look no further than Larry H. Miller Nissan San Bernardino! We have hundreds of incredible vehicles that will have you riding in style. Come see us at 735 Showcase Drive S., San Bernardino or call (877) 941-3647 to schedule a test drive. We can't wait to see you, and we can't wait to see ODM and the finished product. Be sure to check out our blog and his YouTube channel for all the updates you need.